HUMIDIFIER CARE + (KOREA) WHOLESALE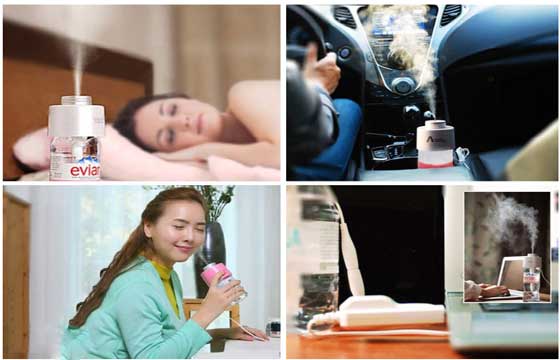 PROJECT DESCRIPTION
Humidifier Care , an innovative new product from South Korea in the field of home comfort.
Care is a cover, which is put on the water bottle, and when the network begins to spray steam.
In areas with low humidity is much more dust, and dust, as is known, is the cause of allergies, asthma and other diseases. There you have a humidifier, that this danger can be avoided.
Humidifier Care is suitable for a bottle of any size at the expense of universal cap-nozzle. He is very tiny and works from the USB output, so it can not just put a house near a computer, but also to take on the road and in the car include, or to carry on the work.
Wholesale purchase a humidifier Care (Amazing Humidifier)and the possibility of obtaining exclusive distribution rights in Russia, Ukraine, Kazakhstan and other CIS countries.
ISO Certificates, EC in stock!
Minimum order 1000 Pieces.
The price, detailed information on the humidifier Care and free consultation KOREKSPERT please email [email protected] or contact by phone
Ukraine:+380947116685
Korea: +827047320272
[carousel_owl title="Related Projects" post_type="portfolio" posts_count="20" visibility_items="4" thumb="yes" thumb_width="270" thumb_height="200" date="no" author="no" comments="no" excerpt_count="30" display_navs="yes" display_pagination="yes"]