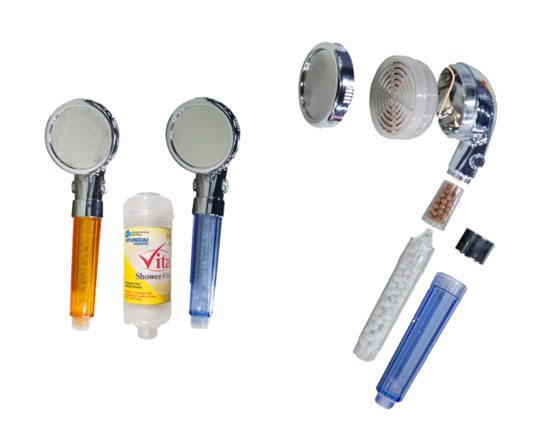 PROJECT DESCRIPTION
Aroma Shower from vitamin c from Hyundai company from South Korea directly from manufacturer. This attachment fits into any shower and has the following features.
Water savings 30% -high pressure
Water purification from chlorine (over 99%) - improvement of the skin, removes the risk of children's skin irritation , and hair loss because of poor-quality water
Vitamin C for elastic and healthy skin
Magnetized water
(Optional) enrichess the water with a pleasant light fragrance- Feels like, bathing in a tube full of flowers.
Two types of filters: aroma and filter KDF filter
Wholesale purchase of Aroma Shower by Hyundai and the possibility of obtaining exclusive distribution rights in your region. Directly from the manufacturer with no extra charge.
Warranty period 1 year. Certificates KFDA in stock.
Minimum order 1000 Pieces. Trial order 100 Pieces.
For the wholesale price of aroma shower, and a free KOREXPERT consultation please email [email protected] or contact by phone
Ukraine:+380947116685
Korea: +827047320272
[carousel_owl title="Related Projects" post_type="portfolio" posts_count="20" visibility_items="4" thumb="yes" thumb_width="270" thumb_height="200" date="no" author="no" comments="no" excerpt_count="30" display_navs="yes" display_pagination="yes"]