Wish Formula- KOREAN COSMETICS WHOLESALE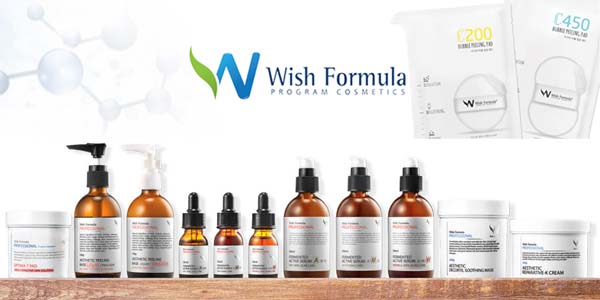 Description wholesale project
Korekspert company offers deliveries Wish Formula functional Korean cosmetics wholesale (Height formula) directly from the producer in South Korea.
Korean brand Wish Formula - is popular in Korea among the middle segment buyers. We have a professional line of brand, which is used in more than 1500 Beauty salons South Korea. There is also a segment of Home Care, which includes a mask, peelings (most popular pilling wish formula c200 peeling pad can be ordered in bulk).
we – direct supplier. We have signed a long term contract with producer Wish Formula brand in Korea. We guarantee, that we have the best prices, as the product comes directly from the manufacturer.
Always fresh goods more 3 months from date of manufacture
Fermenatativnaya cosmetics
mass market + Korean cosmetics wholesale salon
Possibility to buy probes for marketing
Fast delivery.
Favorable conditions for cooperation and assistance in advertising
Minimum order of 1000 USD. Only medium and large wholesale.
How to order wholesale Korean cosmetics Wish Formula
Working as legal persons and private clients.
We provide delivery to CIS (Russia, Kazakhstan, Ukraine, Belarus, Uzbekistan, Kyrgyzstan, Mongolia, China, Turkey, European countries, the whole world)
To receive the catalog with wholesale prices, please contact [email protected] or contact by phone
Ukraine:+380947116685
Korea: +82-70-4732-0272
[carousel_owl title="Related Projects" post_type="portfolio" posts_count="20" visibility_items="4" thumb="yes" thumb_width="270" thumb_height="200" date="no" author="no" comments="no" excerpt_count="30" display_navs="yes" display_pagination="yes"]