SEARCH SUPPLIERS IN KOREA
SEARCH OF PRODUCTS IN SOUTH KOREA
We are sure, that no one else searches for producers of goods in the Republic of Korea better, than we do.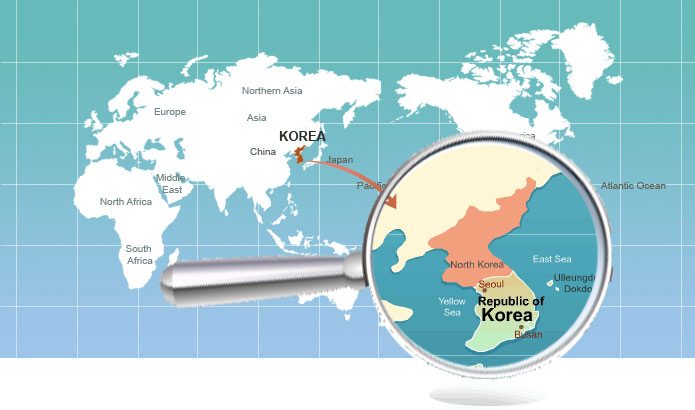 Many entrepreneurs in the World have started working with suppliers from South Korea, that offer high-quality, but not expensive (compared to European counterparts) products. Unfortunately, it is not so easy to negotiate with Korean companies on wholesale purchases. It's not even the language barrier (this can be solved by hiring a good interpretor) it is more of korean business culture, their mentality, which is very different from the European.
KOREXPERT specialists have experience of working in Korean companies and negotiating with them both on bulk purchases and on single purchases..
Featured offers for the wholesale purchase of goods from Korea are available on our website under projects. Our customers can also order the search to a specific group of products and their manufacturers.
HOW WE ARE LOOKING FOR
When looking for producers in Korea, we use customs statistics of South Korean, that are updated regularly. We have information on all manufacturers, that export goods from South Korea.
For our customers this means, that on any product we can select the best manufacturers and get the lowest wholesale prices from them.
Наши менеджеры посещают специализированные выставки товаров корейских производителей и лично знакомы с менеджерами ведущих компаний в разных отраслях производства. This enables us to call ourselves a commodity expert, goods.
WHAT ARE YOU GETTING
What do KOREXPERT customers get, who order Korean Producers Search:
Selection of the database 3-10 leading manufacturers in Korea on request and preliminary negotiations
The selection of the companies whose goods match the inquiry by cost, characteristics, assortment, Minimum Order, wish to cooperate, etc.
Проверка выбранных корейских производителей на благонадежность
Detailed information on producers in the form of a report
Предоставление списка цен и характеристик продукции, as well as the conditions of cooperation from selected manufacturers in Korea
Calculation and optimization of time and cost Delivery from Korea to client
Calculation of customs duties
By ordering from KOREXPERT a search service for manufacturing companies in South Korea, our clients have will get minimum prices for the requested goods directly from reliable manufacturers in Korea.
SERVICE COST
When you choose us, You essentially save your own time and money, and reduce the total costs.
Обычная стоимость 100 USD за одного производителя или один товар.
KOREXPERT is reliable business bridge between the Korean manufacturers and companies from CIS countries. We are closly connected with medium and small Korean manufactures of great high quality products, so our client can always get the lowest price directly from the manufacture., Our experts are ready to help!.

KOREXPERT - your reliable partner!