Filler with hyaluronic acid (KOREA)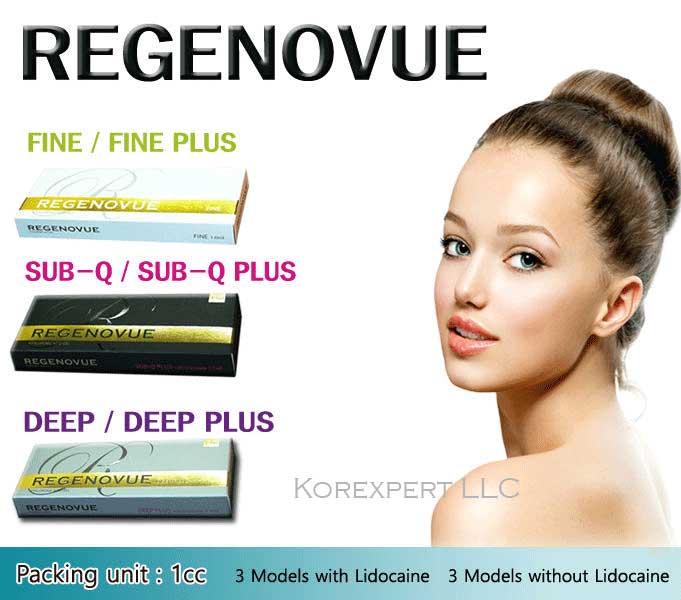 PROJECT DESCRIPTION
KOREXPERT offers supplies Korean filler with hyaluronic acid Regenovue wholesale directly from the manufacturer. Fillers from South Korea are very popular among cosmetologists from Ukraine, Kazakhstan and more and more businesses want to buy it in bulk.
We present the fillers of the Regenovue brand, manufactured in South Korea. Regenovue isnew monophasic filler with the highest quality.
_ (_. filler, is used) in cosmetology and allows to make facial contouring without any surgeries. Regenovue filler is based on hyaluronic acid filler for local injection.
Regenovue fillers are divided into several types and are used to correct wrinkles and increase lip volume., cheekbones, Chin and brests.
The effect lasts for 12-24 months!
We have signed a long-term contract with the manufacturer of the fillers. We guarantee, that we have the best prices, as the product comes directly from the manufacturer.
Minimum order of 50 pieces. Only medium and large wholesale. Excellent price.
We provide all the necessary certificates for the import of these products to the CIS countries
Work with both legal entities and private cosmetologists.
One representative per region.
For a catalog with wholesale prices and free consultation on filler with hyaluronic acid from Korea in bulk, please contact us at [email protected]