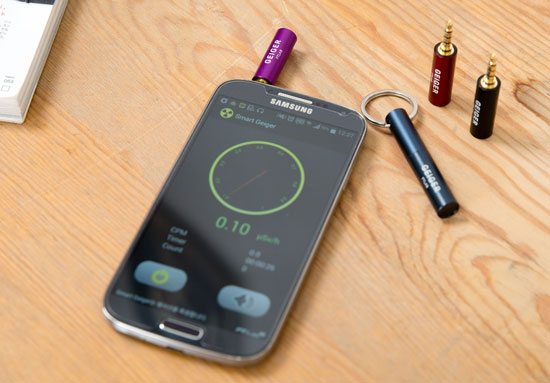 PROJECT DESCRIPTION
Geiger counter for smartphones Smart Geiger- brand new unique device. This device is designed to measure the radiation without the use of expensive equipment. Developed and patented in South Korea. Advantages over similar products:
Small size (10x30mm)
High accuracy
Meter operates without batteries or chargers
Compatible with smartphones (IOS & Android)
No external battery
Low Price
Convenient mobile app
Geiger meters wholesale purchase (Smart Geiger) and the possibility of obtaining exclusive distribution rights. Directly from the manufacturer with no extra charge.
Warranty period on the Geiger counter for the phone - 1 year from the manufacturer.
Minimum order 1000 Pieces. Trial order by 100 units.
The price, specifications and free consultation from Korexpert please email to [email protected] or contact by phone
Ukraine:+380947116685
Korea: +827047320272