Ultraviolet sterilizers for BATHROOM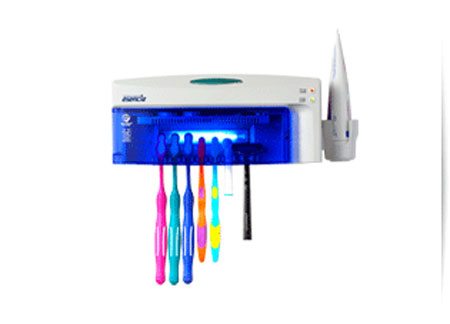 PROJECT DESCRIPTION
Fixed UV sterilizer for toothbrushes and shaving machines from the best producer from South Korea . AC.
Truly a wonderful product for people, who care about their health and the health of their loved ones. Стерилизатор благодаря ультрафиолетовому излучению убивает 99% bacteria.
This product has a very high demand in Asia due to high quality and low price.
Wholesale purchase home sterilizers toothbrushes and razors from Korea and the possibility of obtaining exclusive rights to distribute. Directly from the manufacturer with no extra charge.
For the wholesale prices, specifications and a free quote, please contact [email protected] or contact by phone
Ukraine:+380947116685
Korea: +827047320272
[carousel_owl title="Related Projects" post_type="portfolio" posts_count="20" visibility_items="4" thumb="yes" thumb_width="270" thumb_height="200" date="no" author="no" comments="no" excerpt_count="30" display_navs="yes" display_pagination="yes"]